The answer? Both. Naturally, they are born, and every day they are made. And, they can be made better. That's because leadership is an observable set of skills and abilities that can be measured and learned. In fact, leadership development is really self-development. It is a lifelong learning journey.
Leadership Matters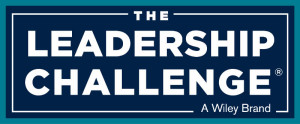 It's Everyone's Business
Simply put, every day leaders achieve the extraordinary. Over 30 years ago, Jim Kouzes and Barry Posner set out to discover exactly how ordinary people accomplish great things. In fact, they wrote the book that has stood the test of time to become the modern classic on leadership. More than 2 million people worldwide have read their BusinessWeek bestseller, The Leadership Challenge®. This groundbreaking book and the assessment tool that followed, The Leadership Practices Inventory (LPI), are even more relevant today.
Consider the new leadership context: Heightened uncertainty around the world and a dramatically changing workforce. Even more connectedness—with access to information just a keystroke away. Social capital has replaced intellectual capital as the new currency. And finally, we live in a hurry-up culture, where the speed and rate of change can be frenetic. But one thing has remained the same. The need for competent and trustworthy leaders. It's what the tools and resources of The Leadership Challenge® and The Five Practices of Exemplary Leadership® are all about. Within each of us, we can discover the power to lead.



What Are The Benefits?
Leaders who practice exemplary leadership are more successful in
representing their groups to upper management
having performing teams
fostering renewed loyalty and commitment
increasing motivation
reducing absenteeism and turnover
encouraging personal credibility and ethical behavior.
Best of all, they inspire the people they work with and those people are, in turn, more committed, excited, energized, influential, and empowered. 
Leaders Are The Future
Leaders come from all walks of life. What Kouzes and Posner discovered, and rediscovered through their  research is that people can make extraordinary things happen by liberating the leader within. What will your leaders do for your organization today, and tomorrow? Will they Model the Way, Inspire a Shared Vision, Challenge the Process, Enable Others to Act, and Encourage the Heart? You'll never know if you don't get started on your leadership journey today.
An Evidence-based Model
Leaders at their personal best. This is what the authors focused on to better understand the characteristics common to extraordinary leadership achievements. After hundreds of interviews, analyzing thousands of case histories, and reviewing hundreds of thousands of survey questions, they discovered that leaders at all levels have similar patterns of behavior. In fact, they found that leadership is not at all about personality: it's about practice. When getting extraordinary things done in organizations, leaders engage in The Five Practices of Exemplary Leadership®, and these Five Practices are available to anyone, in any organization, who accepts the leadership challenge.
Measuring the Five Practices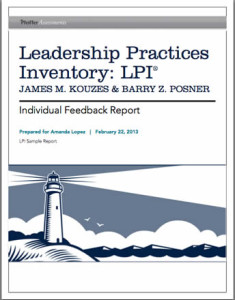 Kouzes and Posner believe that those best at leading are the best at learning, and one important way to learn is by receiving regular feedback. That's why they created The Leadership Practices Inventory (LPI): to enable your leaders to be the best they can be and continually improve their leadership skills. Used by more than 3 million people worldwide, this 360-degree assessment tool is part of the pre-work that participants complete before The Leadership Challenge® Workshop—or it can be used as part of an existing leadership development program. It approaches leadership as a measurable, learnable, and teachable set of behaviors, and helps individuals and organizations like yours measure leadership competencies, while guiding you through the process of applying The Five Practices of Exemplary Leadership® model to real-life organizational challenges.
The Leadership Challenge Experience
More Than a Training Event, A Life Changing Experience
Leadership is a lifelong journey, and a life-changing one as well. The Leadership Challenge® is a unique, intensive program that has served as a catalyst for profound leadership transformations for individuals within organizations of all sizes and industries. Whether the relationship is one-to-one, or one-to many, leadership is a relationship.
The Tools and Resources of the Leadership Challenge
To help nurture those relationships, we provide a range of tools and resources. The Leadership Challenge® Workshop is a highly interactive, multimedia-designed learning experience that features modular, customizable program options. It consists of books, a 360-degree assessment, mini- lectures, video case studies, problem-solving tasks and discussion topics, experiential learning activities, and self- development tools.